I hope everyone had a fantastic holiday with your family and friends. My Christmas was extra special thanks to a decision to follow
Sharon Vinderine's
campaign, #HolidayMode. This picture pretty much sums up my break...
But as this aging mind prepares to get back to the daily routine of coaching my kids, and teaching a fantastic group of kids, I can't shake something my 7yo said to me with a smile from ear to ear...
"Dad, you were never on your computer or your phone during the break."
And for anyone who knows me, you know that hit me to the core. I pride myself on being a great father and husband, and I feel like I limit my time on my phone/computer to a minimum when the kids are up. But it's obvious that my minimum, is still too much.
That obviously got me thinking about life, family, my dreams of someone reading one of my books, and of time. Now the obvious, and easiest, solution to my problem is this...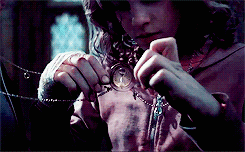 ...but I can't find one. :)
So, unwilling to give up my writing dream and my time with my wife and kids, I started thinking about how different this break was than any other.
I didn't complain about how busy I was.
I enjoyed the moment.
I didn't find myself telling my kids to wait a minute.
I didn't tell my wife and friends I didn't have the time.
Now that leads me back to what my son said, and that's why I've decided to make a few changes to something I can control...Social Media.
Having said that, I've made some amazing friends on Twitter, & I missed chatting with them over the past two weeks. These are people whose words inspire, and who I genuinely admire. And they are people I owe more than I can say for their inspiration and support.
But I have to admit, I wouldn't have changed the past two weeks for anything. My wife and kids will always come first.
So I've decided to go on a Twitter, blogging, personal Tumblr (which I rarely use), hiatus until time allows me otherwise. Which I'm guessing means I will see you in June. But you never know. Only time will tell.
Now what do I hope to gain from this?
Uninterrupted time with my wife.
Uninterrupted time with my kids.
Uninterrupted time with my friends.
Uninterrupted time to revise, and to keep pursuing my writing dreams.
Now for those students who follow me, or weirdly stalk me from the shadows of the internet :D , I challenge you to do the same. Pick a day a week, or if you're feeling brave, a week every month, and unplug. Spend some uninterrupted time with your family, your friends, or your significant other. Take the word of someone who might be as old as your parents...You won't regret it.